Eating Raw Food
Find out what others have to say about it!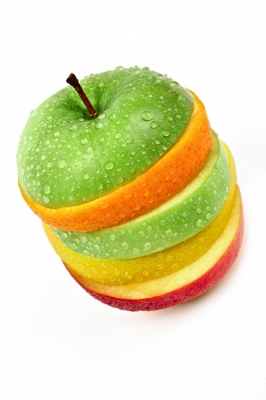 Image: Pixomar / FreeDigitalPhotos.net
Eating raw food can be of tremendous benefit to your health. Whether your goal is to have more energy, wake up earlier, lose weight or eliminate cancer, raw food has the power to take you there.
Raw food diet benefits are massive. Watch the videos below to hear what others have to say about eating raw.
11 Inspiring Stories on the Power of Raw Food
---
Here are some word-for-word quotes from this video:
"After switching to a raw foods diet and lifestyle, I lost 160 pounds. It has been the most incredible experience. Words cannot describe it – you have to experience it yourself."
"I cut my cholesterol in half by changing to a raw vegan diet."
"I have not been sick one day in my life since I started on this path. No cold, no sore throat, no upset stomach, no headache. I have healed myself from every sickness and illness that would think about coming into my body."
Go Raw Now Trailer
---
Here is another amazing video which further exlains the power of raw food. Markus Rothkranz was 27 and had heart, liver, lung, kidney problems, asthma, allergies, anemia, poor vision and more. At 45 he looks like a rock star. This video is a MUST watch.
In The Raw
---
Raw For Life clip with Michael Beckwith & David Wolfe
---
What are you waiting for?
---
Start eating raw food today! You won't look back.
Juicing is an awesome way to consume more raw food and this website has everything you need. Have a read of the benefits of juicing or check out the juicing recipes.
If you just can't get enough of these videos, be sure to check out Raw Food Diet Testimonials.
If you enjoyed Eating Raw Food, you'll also enjoy
---
Return from Eating Raw Food to Raw Food Diet
Return from this page to Healthy Juicing Home