3
11 Tantalizing Juicing Recipes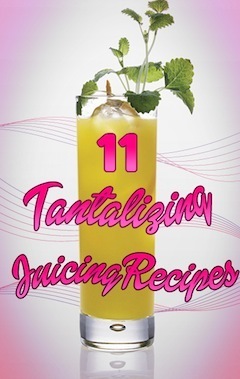 Supercharge Your Body and Mind
On this page, you'll find 11 more tantalizing juicing recipes to help you be healthy. You'll need a juicer and a bit of energy. Spin the ingredients through your juicer and you'll got a glass of liquid sunshine.
Cabbage Cocktail
If you're looking for a health kick today, this recipe is worth pulling out of these juicing recipes.
The benefits of cabbage juice include a proven ability to heal peptic ulcers. It also helps to slow aging, prevent cataracts and cell damage and lots more.
The benefits of celery juice include it being an appetite suppressant and also thought to improve detoxification. It's high in vitamins, reduces high blood pressure and is also known to prevent cancer. One of the best benefits is the fact that celery has no calories. That's right – we can eat and drink as much as we want and never have to worry about putting on weight.
The most important thing to know about the benefits of carrot juice is its extremely high content of Vitamin A. Carrots are known to prevent and minimize acne, dry hair, rough skin, insomnia and many other forms of illness.
This juice is loaded with vegetable power and will get you up and going in no time at all. The only problem is that it might be a little TOO vegetable-ly for some people. In that case, just throw a couple of apples into the mix. It'll taste great.
Ingredients
1/2 a cabbage
3 stalks of celery
1/2 a tomato
2 carrots
Directions
Chop the ends off the carrots. Cut everything to size then juice it all.
Pour into your favorite glass and feel this Cabbage Cocktail work its wonders.
---
Capsicum Crush Juicing Recipes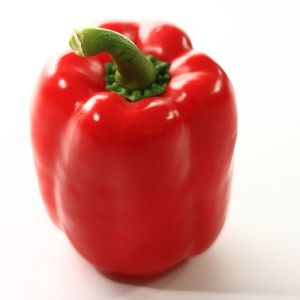 Image by
DOS82
Ever used capsicum in juicing recipes before? If not, then you're in for a treat.
Capsicum is beneficial to the mucous membranes, as well as being good for eyesight and smooth skin. It also fights infection and is full of anti-inflammatory properties.
Combine the healing power of capsicum with the other ingredients below and you've got a potent elixir. Beetroot gives you a boost in iron and jumpstart your liver. Celery rehydrates you. And kiwi fruit sweetens the juice up so it tastes so much better.
I first made this juice last week in the morning and found it to give me a boost in energy. It was a great way to start the day, though you can drink it anytime.
Ingredients
Half a red capsicum
Half a beetroot
3 – 4 celery stalks
2 kiwi fruit
Directions
Juice all the fruit together, stir thoroughly and pour into your favorite glass.
---
The Iron Machine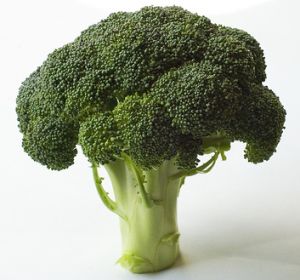 Image by
Matt
Broccoli juicing recipes are based on one main ingredient – iron.
When our bodies don't get enough iron, there is a decrease in red blood cells. Iron is responsible for transporting oxygen throughout our bodies and plays an important role in human health.
The symptoms of iron deficiency include a lack of energy, rapid and forceful heart beat, low blood pressure, headache, weak finger nails, headache, shortness of breath and more.
As you can see, iron deficiency isn't something to be desired.
Lately, I've been trying to eat less meat and more raw fruits and vegetables. While this has been great, meat is a source of iron so eating less means I'm not getting as much iron as before.
To prevent any iron deficiency developing, I started making this juice most mornings. The benefits of beetroot juice and the benefits of spinach are extensive, but their iron content stands out. The broccoli in this juicing recipe adds Vitamin C which aids successful iron absorption. This is probably the best fresh juice recipe for iron deficiency.
Ingredients
1 beetroot
4 – 5 spinach leaves
1 broccoli stalk
Directions
For the broccoli, chop off the florets and keep the main stalk. Juice the broccoli stalk with the spinach and beetroot. You've got yourself one of the best juicing recipes.
---
Gingorapple
This is one of the healthy juicing recipes that departs from the usual standard of this site. Rather than using a proper juicer, you use a citrus juicer and a blender. It's a simple juicing recipe which is easy to enjoy and is great for warm or hot days.
Orange juice is high in Vitamin C which literally boosts the immune system and wards of illness. However, don't think that this applies to store-bought orange juice. Often the juice you find in stores has been heat treated and is filled with preservatives, leaving it with very little nutritional value.
When you use fresh oranges on the other hand, you're doing your body a good thing. Some scientific tests have even shown that orange juice may lower both high cholesterol and high blood pressure. It's also loaded with antioxidants (like all fruit and veg) which means it helps to prevent cancer.
Of the health benefits of ginger, it is probably most famous for its ability to relieve nausea. It is a potent immune booster and acts as a natural heartburn remedy.
Pineapple is great for digestion and also wards off colds and flus. Another benefit of pineapple is its high content of beta-carotene which promotes good eye health.
While this recipe is somewhat high in natural sugar (from all the delicious fruit), it carries a lot of benefits.
You'll need a citrus juicer and a blender to make it according to the directions. If you don't have these, feel free to just juice everything together as per usual.
Ingredients
1 orange
half a small pineapple
2cm ginger
Directions
Juice the orange using a citrus juicer and pour the juice into a glass.
Throw the pineapple into your blender with the ginger and pulverize it. Blend until smooth. Pour into glass with orange juice and stir.
---
The Big Bad Bone Builder
If strengthening bones is your thing, then this is one of the best juicing recipes for you.
Kale is packed to bursting with calcium, lutein, iron and Vitamins A, C and K. Kale beats broccoli when it comes to beta-carotene (a potent antioxidant) as well as having ten time more lutein. This baby falls in the superfood family.
Carrots supply lots of nutritious Vitamin A which is known to prevent acne, dry hair, dry eyes, fatigue, insomnia, night blindness and more.
Parsley is spectacular. It's many health benefits include building up the blood, eliminating bad breath, treating ear infections, relieving insect bites (when you rub it on!) and more.
Throw an apple into the mix and you have one nutritious juice (they're all nutritious when they're fresh). Give these juicing recipes ago and feel great for it.
Ingredients
5 carrots
5 kale leaves
5 sprigs of parsley
1 apple
Directions
Do as usual. Juice everything together and drink up. Parsley and other leafy greens work best with a masticating jucier so use one if you have one.
---
The Energizer
When you're feeling a little down and out, this is one of the best juicing recipes to be used to pick yourself up. It's called The Energizer for obvious reasons.
The natural sugars in the carrot stimulate your body and fill you with energy. Carrot is also loaded with Vitamin A, which is known to prevent and relieve fatigue. Drinking carrot juice will literally stop you from feeling as tired. It's also a perfect natural alternative to coffee.
The parsley in this juice supplies the iron, which is useful in building healthy blood cells. These healthy cells then transport oxygen around your body more successfully, with the result being that you feel more energetic. How cool is that!
Ingredients
5 Carrots
A small handful of parsley
Directions
You know the drill. I like to juice the parsley first, but it's up to you. Mix and match with other flavors too. Try apple for a nice twist in one of the most energetic juicing recipes.
---
The Juice That Went Bang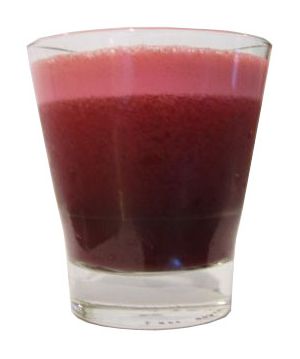 This is one of my FAVORITE healthy juicing recipes. I've been working full-time lately in the city, which means I can only juice twice a day (morning and night). This is the juice I make every morning. It's the first thing I do. Because it has so many fruits and vegetables in it, I get to give myself a MASSIVE load of nutrients before I start my day.
It's very high in iron due to the beetroot and spinach. To assimilate iron properly, you need to have an adequate supply of vitamin C. This comes from the citrus. The benefits of cabbage include preventing colon cancer, slowing aging, clearing skin and more.
This juice is packed with benefits. If you need a good juicer recipe for the mornings, give this one a try! Don't have all the ingredients? That's fine – make it with whatever you've got.

Ingredients
1/2 a beetroot
5 or 6 spinach leaves
1/4 cabbage
1 broccoli stalk
1/2 a grapefruit
1/2 a lemon
1 orange
1 kiwifruit
2cm piece of ginger
Directions
I start with the beetroot, spinach, broccoli and cabbage. Next goes the ginger, then all the citrus. Mix well and pour into a glass. It makes a lot of juice so either share it with a friend or stock up on nutrients.
---
Chlorophyll Crasher
This is one of the best juicing recipes for building up the blood. As you might already know, healthy blood is essential to our wellbeing. Approximately 75% of our blood is made up of hemoglobin so it's important that we replenish it and keep it in the best shape possible. Hemoglobin is responsible for building and transporting red blood cells around our body.
This is where chlorophyll comes in. It's molecular structure is identical to hemoglobin except for the center atom (iron for hemoglobin, magnesium for chlorophyll). This is wonderful as it means that whenever you consume chlorophyll, you're helping hemoglobin out, rebuilding and replenishing your red blood cells. This results in an abundance of energy and an increase in wellbeing immediately.
Along with building our blood, chlorophyll also treats bad breath, prevents cancer, helps in assimilating various heavy minerals and is a great aid in gastrointestinal problems. This is a great recipe to use if your juicing for cancer.
Make this juice when you need a kick in the butt. This is one of the juicing recipes that will give your wellbeing a HUGE boost.
Ingredients
5 carrots
8 spinach leaves
5 turnip leaves
5 sprigs of watercress
Directions
Juice everything together as normal. Mix well, drink up and enjoy the benefits of chlorophyll. These ingredients work best with a masticating juicer.
---
The Garden of Eden
Kale juicing recipes are AWESOME.
You might never have heard of kale. Most people never talk about it so why in the world would we juice it?
This little, green nutrient storehouse called kale has a mild earthy flavor and is a favorite ingredient of people serious about juicing. Why? It has an enormous amount of phytonutrients and provides insane health benefits.
With stacks of various vitamins includes A, C and K, 7 times more beta-carotene than broccoli and ten times more lutein, kale is going to make you feel totally awesome.
In this juice, the kale, carrots and brussel sprouts provide the nutrient power while the apple sweetens things up (while also providing it's own nutrients). It's a blast to make (like all fresh juice is) so get going and enjoy.
Ingredients
6 carrots
2 kale leaves
2 brussel sprouts
1 apple
Directions
I juice the kale and brussel sprouts first, the apple next and then the carrots last. Pour into your favorite glass (or mug!) and sip like a superstar. This is one of the most popular juicing recipes among old-timers.
---
The Liver Booster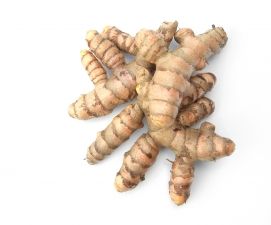 anankkml
Juicing recipes with turmeric… BIG liver boosters.
This baby is perfect if you want to take advantage of the awesome turmeric benefits. Turmeric is known for its ability to disinfect cuts, boost liver health, defend against cancer and ease arthritis pain. It is a potent herb that has been growing in India and other tropical parts of Asia for thousands of years.
Along with turmeric, in this juice you'll get a hit of lemon juice. Lemon juice is a great ingredient to include when juicing, as along with its sweet, tangy taste, it is packed with healthy benefits. Lemon acts as an anti-aging remedy, removing wrinkles, blackheads and acne. It can be used to alleviate toothache pain and is also known to prevent cancer.
The combination of lemon and turmeric creates a powerful elixir for liver health. They are both great liver tonics on their own, but together, they get even better. They are both great ingredients to use in a natural liver cleanse.
Not one to be left behind, honey is made by bees and is totally natural, carrying its own potent array of benefits to attract you into consuming it. Like turmeric and lemon, it has anti-cancer properties and builds the immune system. Typically, honey is used as a spread; however it can also be used in drinks. The most common drink with honey is probably a lemon-honey tea. It's very similar to this juice, only it misses out on turmeric.
This is one of the quick and easy juicing recipes to make. As you can see, it packs a healthy punch. When you want a health kick, make this juice and give yourself a boost.
Ingredients
5 pieces of fresh turmeric root
1 or 2 lemons
2 tablespoons of honey
water, some warm and some cold
Directions
Grab your juicer and plug it in. Start by juicing the turmeric root. Then, peel the lemon if you haven't already and juice it too. To get more juice from the lemon, either put another one in, or simply get the pulp and juice it another time or two. To take the liver-boosting power up a notch, add a beetroot.
Leave the juicer spinning and pour half a cup down of warm water down the chute. Turn the juicer off and mix in the honey. Lastly, add a cup or two of cold water. Drink this juicing recipe immediately, or store in the fridge for no more than 2 or 3 days. Use this recipe when liver juicing.
---
Lemonade Sunshine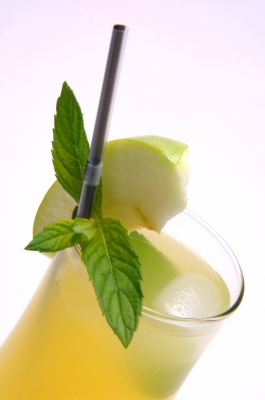 Image: Suat Eman / FreeDigitalPhotos.net
There are a lot of homemade lemonade recipes around lately, and most of them are good, but sometimes they're not so healthy. At the very least, you usually have to add some sugar. Fortunately, not with these juicing recipes. This lemonade recipe is no exception.
My favorite thing is that there is no need to add any sugar at all. The apples act as a natural sweetener, and also give it an interesting, but tasty flavor.
Lemons are great for your skin and will enhance your mood while apples are known to clean your teeth and promote healthy gums. So this homemade lemonade recipe is tasty and healthy! The health benefits of lemon juice are fantastic.
Ingredients
4 apples
1/4 lemon (including the skin)
Directions
This one's super easy – chop the apples and cut a quarter of a lemon then juice as usual! For an extra refreshing treat, throw it into the blender with a handful of ice.
If you enjoyed these juicing recipes, you'll also enjoy:
---
Return from 11 Juicing Recipes to Juicing Recipes
Return from 11 Juicing Recipes to Healthy Juicing Home